DACS Boutique announces the addition of new products to its inventory for 2022.
The DACS Boutique team stays true to its goal of providing the best possible shopping experience for customers by adding the latest fashionable styles to its inventory. DACS Boutique has become a trusted outlet for US and international customers for over 9 years, offering a wide variety of the latest wig styles for the workplace, home, church, and fun nights out.
DACS Boutique offers the latest products on the market at remarkably affordable rates, helping shoppers look good and confident without burning a hole in their pocket. Wigs offered by DAC Boutique include human hair wigs, colored wigs and mature wigs, with leading brands such as Bobbi Boss, Zury Sis, Mane Concept, Foxy Silver and R&B.
To purchase a wig at DACS Boutique, please visit – https://www.dacsboutique.com/.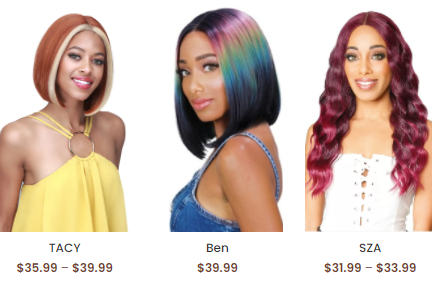 About DACS Shop
DACS Boutique was founded by Ms. Dee, a West Coast entrepreneur, as a beauty and wig store in the San Francisco Bay Area. Over the years the business has grown to become a well known and respected outlet specializing in supplying a wide range of beautiful, high quality human, Remy, synthetic and lace front wigs designed to offer that special look for every occasion.
Media Contact
Company Name: Dacs Boutique, LLC
Contact: Media Relations
E-mail: Send an email
Country: United States
Website: www.dacsboutique.com